If James Bond ever moved to Japan, we imagine he would live here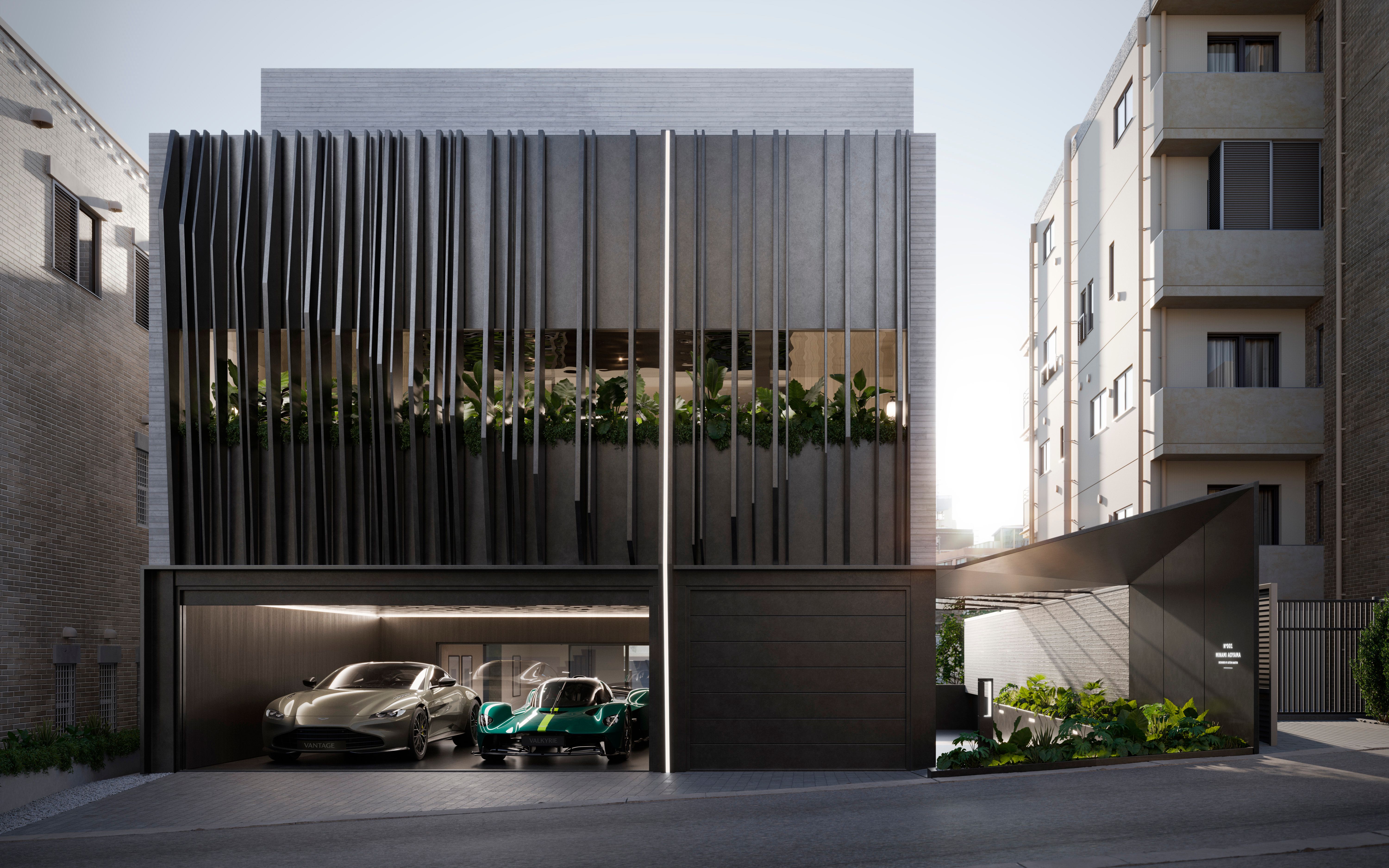 The home features modern design and is the perfect place to show off your Aston Martins both inside and outside.
Boutique and luxury brands are always known for pushing the envelope when it comes to what they are capable of. While brands like Lamborghini have moved into developing yachts and other boats, some brands have moved into other forms of transportation. Bugatti developed an electric scooter to sell to fans of the brand to the tune of $1,000, while others focus their energies elsewhere, such as towards jewelry and watches. However, some brands choose to go more expensive and unique, such as with exclusive options like Mercedes-AMG does for people buying the AMG One. If you want something even more exclusive, Aston Martin has somewhere for you to hang your hat and park your car – if you have the money.
Related: Geely Could Help Lead Aston Martin Into an All-Electric Future
This Aston Martin House Meets 007's Standards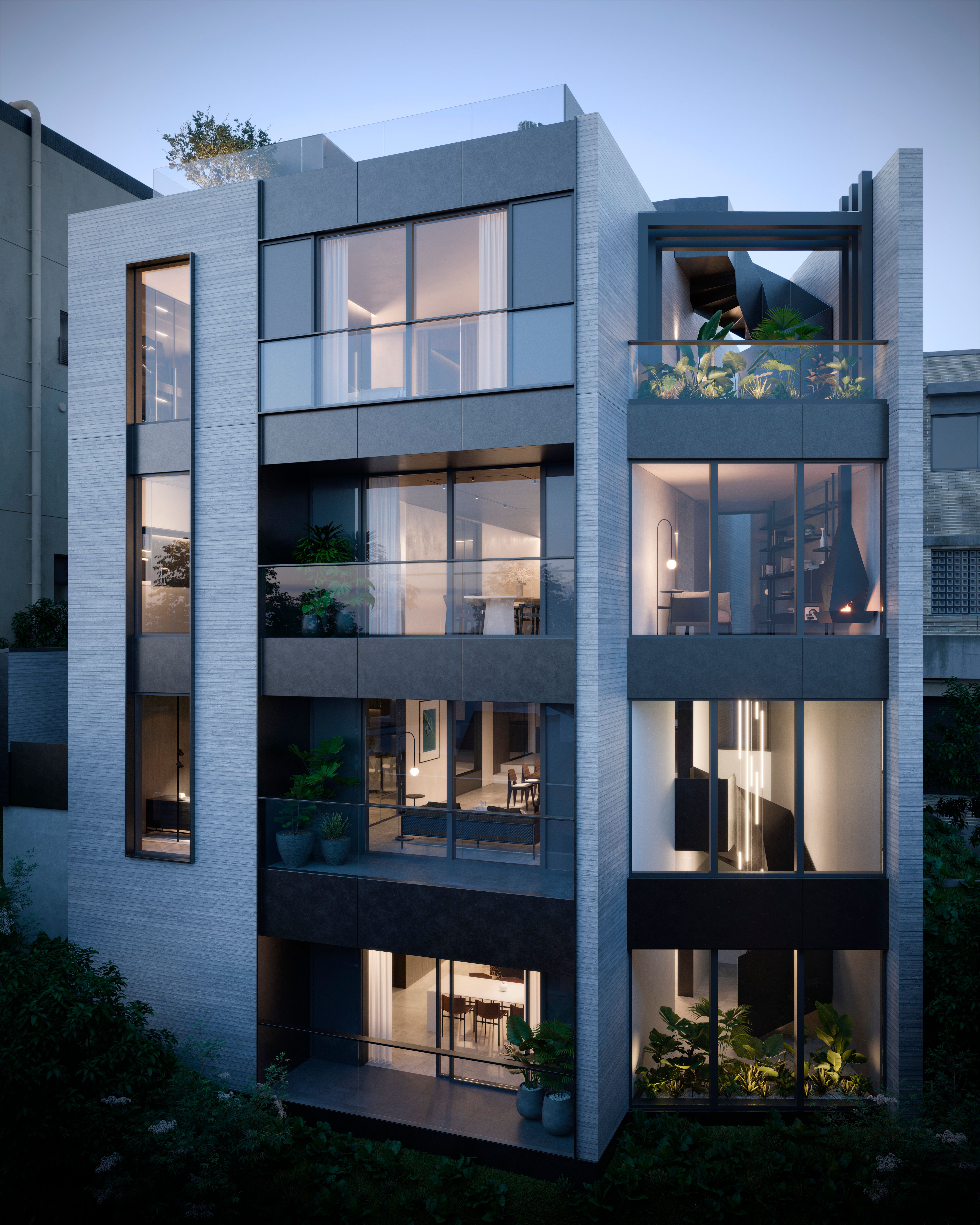 The home offers tons of natural lighting to create an open atmosphere
If you have been in the market for an ultra-luxurious home in Japan, Aston Martin's partnership with luxury broker VIBROA might be exactly what you have been waiting for. As part of Aston Martin's attempts at broadening their horizons in the luxury world, the brand wants to push their ultra-luxury style into housing outside their current locations. Based in the center of Omotesando, the construction of Number 1 Minami Aoyama features tons of upscale exterior elements to make it stand out in Tokyo. While this is not the brand's first foray into luxury home design – many in America are scheduled for completion in the near future – this is Aston Martin's first leap into the Asian market.
The Garage Is Designed To Perfectly Show Off Your Astons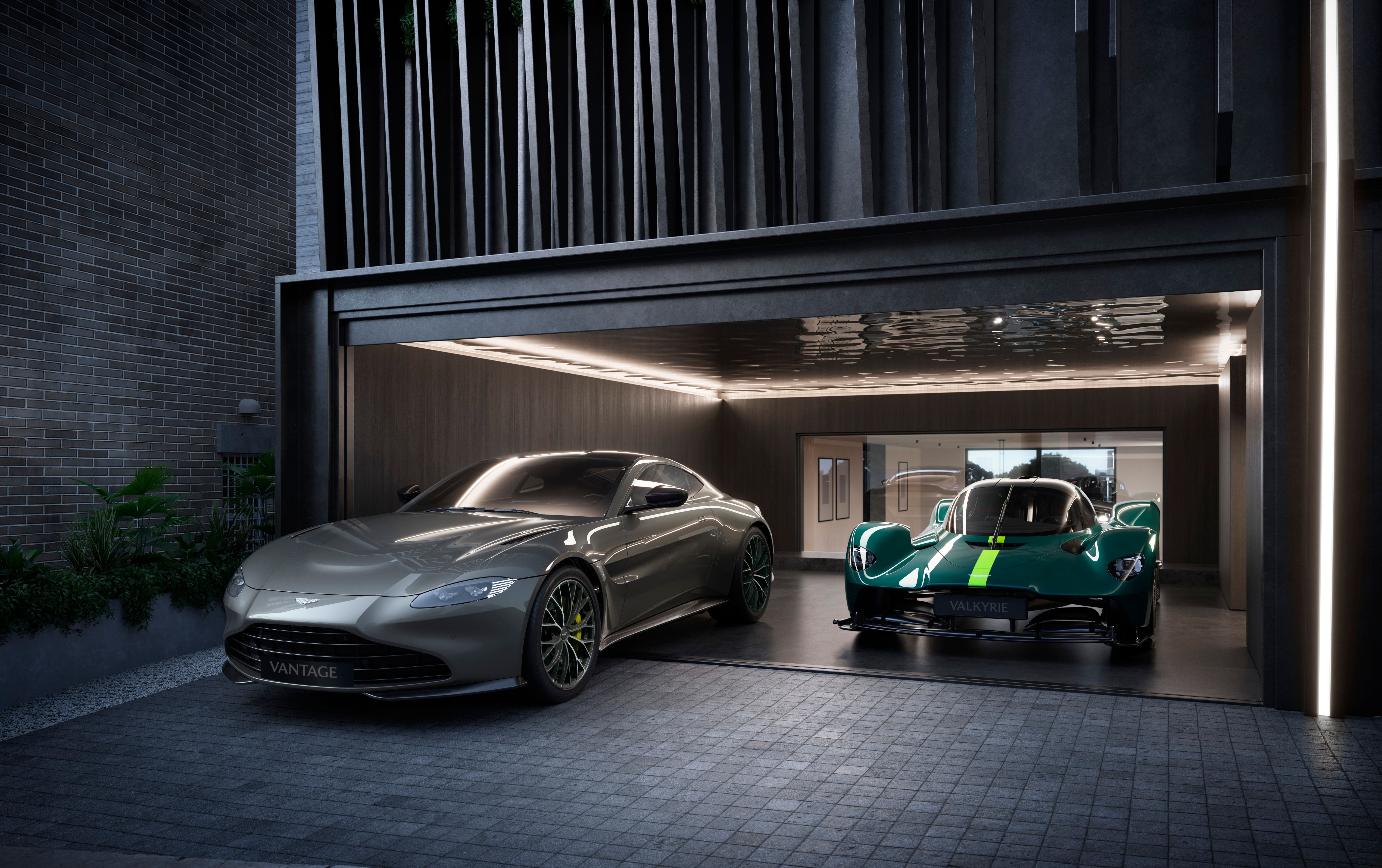 The garage is perfectly designed to showcase the owner's collection both inside the home and from the street.
Around the front of the four-story building, the floor-to-ceiling windows let in natural light while providing some of the best views in all of Tokyo. Parking is accommodated by a two-car garage in the rear by the street that features a panoramic window to let the owners look at their cars in the garage while lounging indoors. The wraparound walkway from the garage/automotive gallery to the entryway is covered with a stylish and well-designed awning to keep people from getting wet in bad weather. Aston Martin describes the outside as "a striking architectural form with clean lines and seamless boundaries, so the residents can connect with and experience this unique location."
The Home Is Equal Parts Luxurious And Unique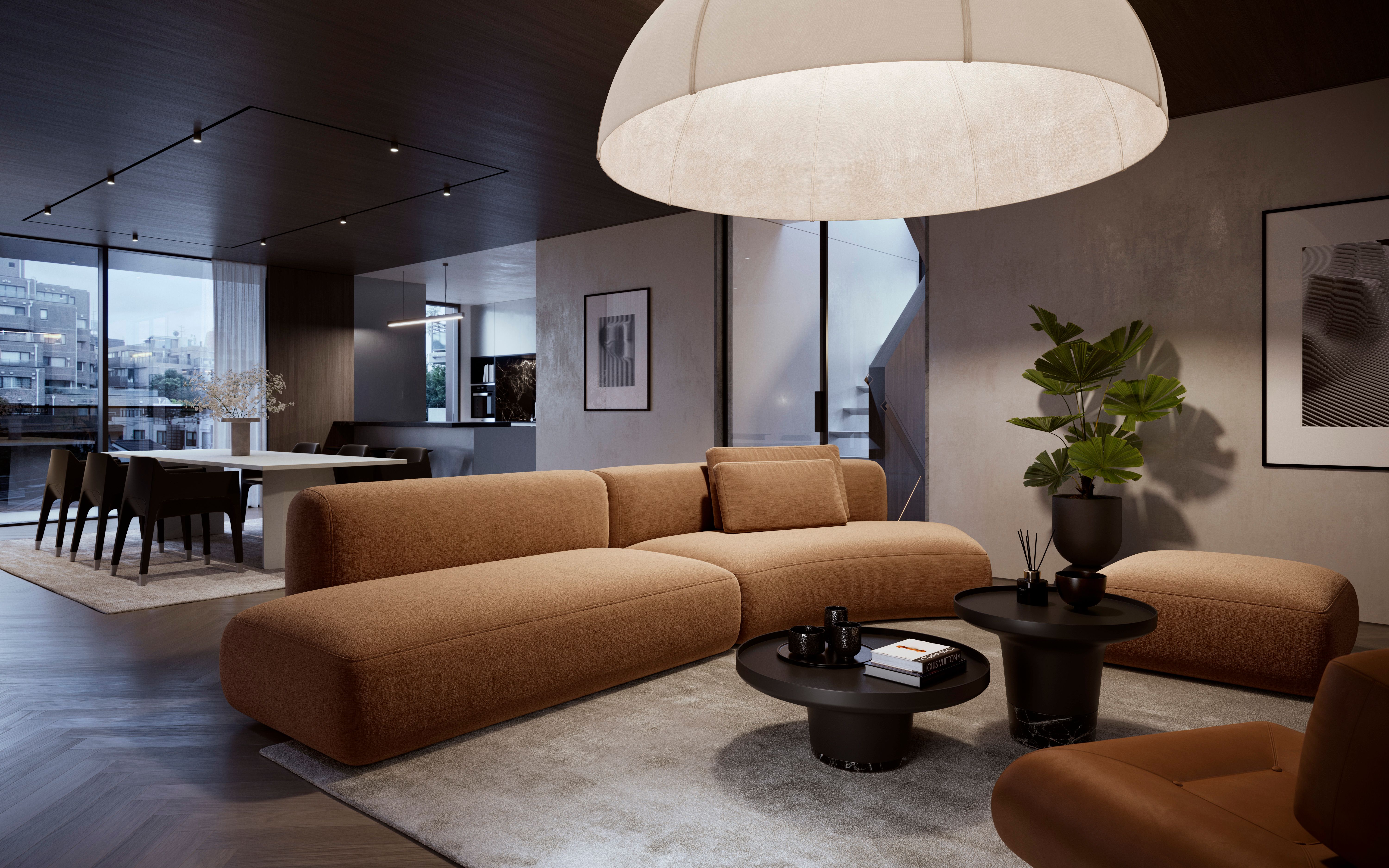 The living room is open and flowing, allowing for more views of the city and other views.
Inside, the luxury home includes what the brand calls "a holistic combination of elements and materials to create a calm and relaxing space for them to retreat". The home features an indoor spa, gym, wine cellar, and an in-home cinema as a way of providing the owners with a level of luxury expected in their vehicles, which they hope are shown perfectly in the automotive gallery visible from the dining room. Each room has a combination of muted and warm colors to create a relaxing space as well as using flowing and open design language to make the already huge property feel even larger and welcoming. With the glass wall in the garage providing access to whatever exotic car display the owner may have (assumedly Aston Martins like the ones shown) that many would call artwork.
Related: Aston Martin's Survival Could Fall on the Shoulders of Other Automakers
Is This Aston Martin's Plan To Expand?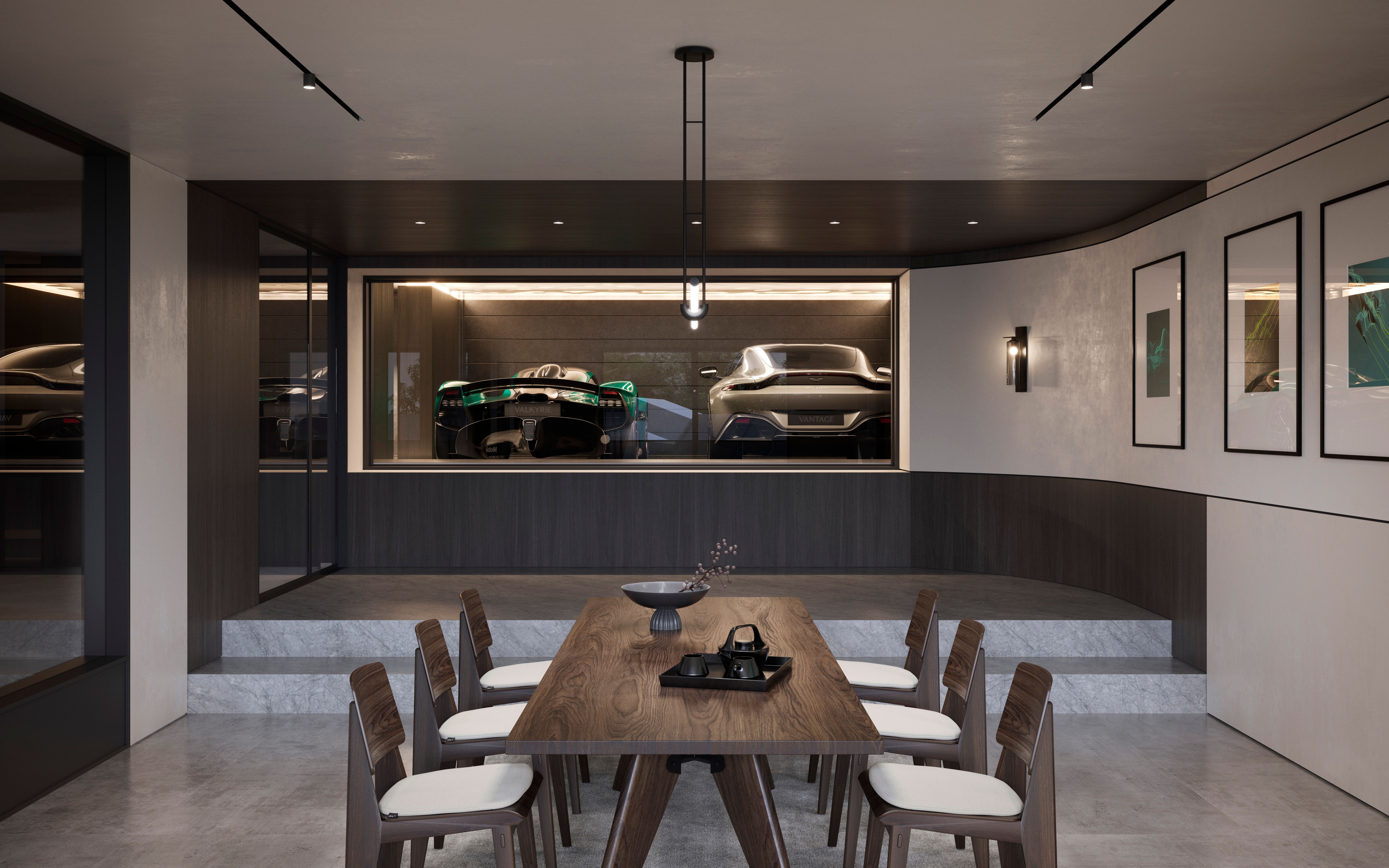 The dining room gives direct access to the automotive gallery.
Aston Martin says that this is part of their plan to help push more into the Japanese market and sell more of their products. While brands like Lamborghini have a massive Japanese audience, Aston does not have as much of one. Japan's car culture is one that most enthusiasts, both individual and brand, want to be a part of, and this is one of the biggest steps possible in building a reputation. With a commitment of building luxury homes, Aston now offers something that no other brand does in that country.


Read More: Aston Martin-Designed Home Debuts In Japan With Automotive Gallery Garage And Posh

2022-12-03 14:30:00