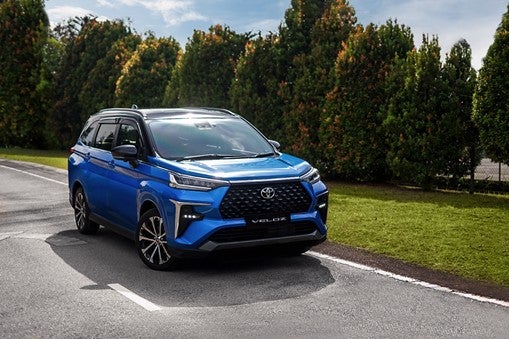 New vehicle sales in Malaysia declined by almost 6% to 61,002 units in October 2022 from 64,762 units a year earlier, according to registration data released by the Malaysian Automotive Association (MAA).
The vehicle market has already returned to pe-pandemic levels, driven by a strong economic rebound and government stimulus including the year-long suspension of the vehicle sales tax which was withdrawn in June. GDP growth rebounded by over 14% year-on-year in the third quarter after the Covid restrictions a year earlier.
The market is currently facing increasing headwinds, including rising interest rates and inflation, slowing economic growth and the reimposition of the vehicle sales tax, although the MAA said vehicle manufacturers are still fulfilling orders received before the end of June. The association also said some manufacturers are still coping with shortages of semiconductors and other parts, but not to the same degree as earlier in the year.
The Malaysian government, in its first draft of the 2023 state budget last month, said import and excise duty exemptions for imported electric vehicles (EVs) will be extended for another year, until the end of 2024. Also, companies wishing to import EVs before the end of 2023 will not be required to pay the approved permit fee.
Total vehicle sales in the first ten months of 2022 rose by almost 51% to 577,902 units from 383,589 in the same period of last year, with passenger vehicle sales up by over 50% at 511,658 units while commercial vehicle sales surged by 56% to 66,244 units. Vehicle production in the country increased by 54% to 567,752 units year-to-date.
Market leader Perodua's sales jumped by 51% to 222,203 units in the first ten months of the year, driven by popular models such as the Bezza, Myvi and Axia. In July, the company launched the new 1.5L Alza model, which has helped to drive up sales in the last few months.
Proton said its global sales increased by 34% to 114,708 units year-to-date, including 4,741 exports, with production picking up in recent months following disruption to its operations earlier in the year. The Saga is the company's best-selling model with some 45,965 sales year-to-date, followed by Geely-based models such as the X50 with 33,193 units and the X70 with 15,536 units.
UMW Toyota reported a 47% rise in its ten-month sales to 80,153 units, thanks to strong demand for models such as the locally assembled Corolla Cross Hybrid and the Hilux pickup truck. The company launched the new Veloz crossover vehicle last month, which also helped lift sales.




Read More: Malaysia vehicle sales fall in October

2022-11-21 14:23:31