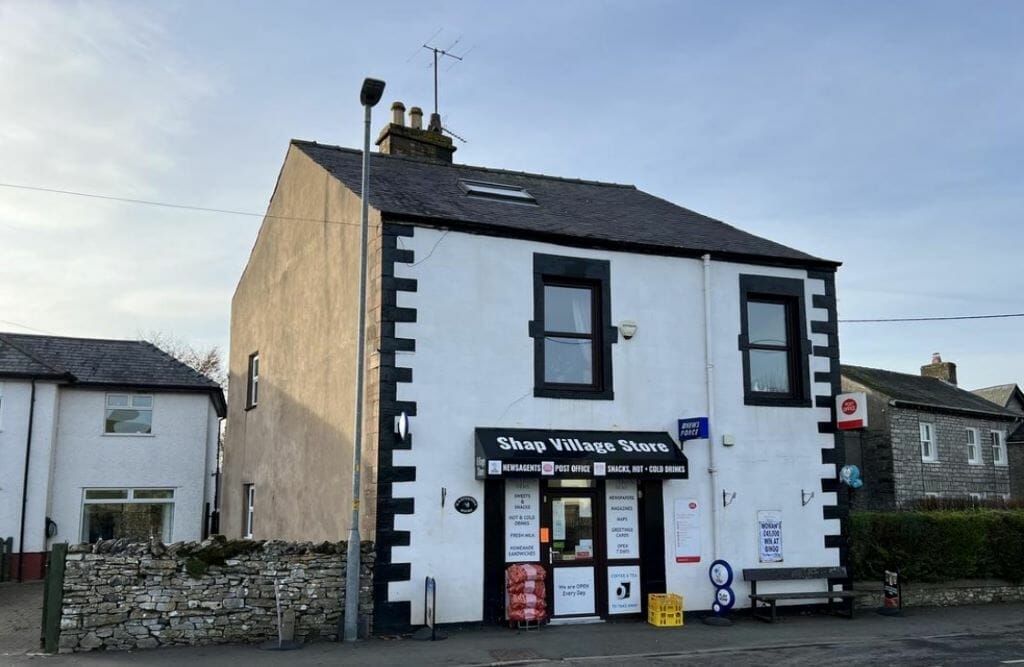 A Shap newsagents and post office is on the market for almost £300,000.
Owned and operated by David and Beverley Anderson for over 22 years, Anderson News & Post Office is relied upon by the local community.
The store is on the market as David and Beverly have decided to retire.
They said: "Buying Anderson News and moving to Cumbria 22 years ago allowed us to bring up our family in a safe and secure environment and has afforded us a great lifestyle, with financial security.
"We are keen to pass the store onto new owners, so we have decided to reduce the asking price, which will surely make this an even more appealing opportunity!  We will be more than happy to help out the new owners, to ensure that they settle into the village well and the store continues."
It is being sold by Christie & Co with an asking price of £299,950. The price has been reduced.
Gurnam Singh, business agent in Christie & Co's retail team, said: "With a new asking price, Anderson News & Post Office offers a fantastic platform for a new owner to build on and would suit a hands-on operator looking for a slower pace of life amongst the beautiful countryside or a first-time buyer looking to acquire their first convenience store and post office.
"There is significant potential to increase turnover by extending the trading floor area, increasing the opening hours and introducing an off-licence."


Read More: Shap newsagents on the market for almost £300,000

2022-11-24 09:50:00