Welcome to Thomas Insights — every day, we publish the latest news and analysis to keep our readers up to date on what's happening in industry. Sign up here to get the day's top stories delivered straight to your inbox.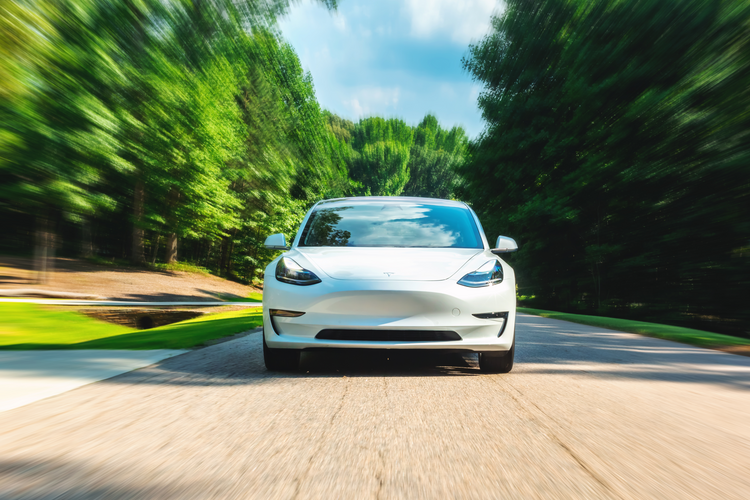 Over the last decade, the electric vehicle (EV) market has experienced historic growth.
In 2021, nearly one in every ten cars sold globally was an EV. In 2022, global EV sales were up 62% in the first half of the year compared to 2021 and more than two million EVs were sold in Q1 of 2022 alone. 
By 2030, it's estimated that the global EV market size will reach over 39,000 units, a 22% compound annual growth rate over an eight-year period. As sales continue to boom, there are a few companies making their mark in the EV market. 
Below, we explore five of the largest global EV companies by market capitalization. To keep things simple, we have only listed pure EV companies, rather than major automotive manufacturers that produce both EVs and traditional combustion-engine-powered vehicles. 
1. Tesla
With a market cap of over $400 billion, Tesla is the largest EV manufacturer in the world. There are various attributes that differentiate Tesla from other automakers, but the most notable is its supply chain. What makes the Texas-based company stand out from the rest is its in-house software management, limited SKUs, and manufacturing agility. While Tesla is notoriously secretive about where it sources its materials, what makes its EV chips unique is the use of silicon carbide. 
Despite a relatively slow year, Tesla remains at the top of the proverbial EV food chain and doesn't appear to be budging anytime soon.
2. Li Auto
Li Auto, a China-based EV manufacturer, follows Tesla with a market cap of $22 billion. According to the automaker, it prides itself on being a leading pioneer of large-scale extended-range EVs (EREVs) in China, a segment that Tesla has mostly ignored. 
The company's Li ONE is a six-seater EREV SUV and the automaker's first model. Relative to pure EVs, the vehicle has an impressive range and high engine performance. The company is often touted as "China's Toyota." 
3. NIO
NIO, another Chinese EV manufacturer, has a market cap of $19 billion and a dynamic lineup of vehicles. This includes several sleek sedans, alongside both mid- and full-sized SUVs. NIO's EP9 supercar set a record in 2017 as the world's fastest-production electric car, before being overtaken by the Rimac Nevera in 2022. 
NIO has set up battery-swapping facilities throughout China, in which consumers can go to a service station and switch their drained battery for a fully-charged one. The entire process takes only three minutes, and the company already has more than 300 stations around China, with plans for 100 more. 
4. Lucid Motors
Lucid Motors, based in Arizona, is the first EV manufacturer to offer true luxury EVs. The company has a market cap of $15.8 billion and offers several variations of a single luxury sedan known as the Lucid Air. Vehicles range in price from $87,500 to over a quarter-million dollars. 
What makes Lucid Motors unique is its bi-directional charging capabilities, which is a more cost-effective charging method. 
5. Rivian
Like Li Auto, California-based Rivian found success by plugging the gaps in the EV market.
Rivian has a market cap of $15.78 billion and cut some big deals in 2022. For example, Amazon rolled out Rivian electric delivery vehicles last year, with plans to bring 100,000 custom electric delivery vehicles to various cities throughout the U.S. by 2030.
The automaker also has a unique take on camping vehicles. The EV maker's latest update introduces software for its electric trucks designed to make camping more comfortable called "camp mode."
The EV Market Is Growing 
While Tesla remains the largest EV company in the world, other companies are breaking into the rapidly growing EV market by targeting niche customer bases. This approach has enabled them to gain a foothold in their respective markets, but they will likely face increased competition from both Tesla and other automakers that have added EVs to their vehicle lineups. 
In the future, environmentally conscious customers and those in search of more fuel-efficient vehicles will have even more vehicle options. 
Image Credit: TierneyMJ / Shutterstock.com
More from Industry Trends


Read More: The 5 Biggest Global Electric Vehicle Companies

2023-01-25 05:44:08